TAT News
TAT London has hosted its first trade fam trip since the start of the pandemic: 6 lucky people from the travel trade got to experience TAT's new Phuket Sandbox model in July, visiting the island for a week.
The Phuket Sandbox is a new initiative allowing fully-vaccinated travellers to visit Phuket quarantine-free, with guests able to travel freely around the island from day 1. Find out more about the
Phuket Sandbox here
.
The trip showcased Phuket's unique and well-loved sights including an elephant sanctuary, a spa day, a cookery course and a community-based-tourism village tour. For most attendees, this was their first overseas trip in over 18 months meaning they approached the fam with some caution but with much excitement!
Before departure, all attendees applied for a Certificate of Entry and took a PCR test. Despite the additional paperwork, everyone found the check-in process to be very smooth and quick, with no additional queues at London Heathrow. Flights were operated by Singapore Airlines and transit via Singapore was an equally smooth experience, despite parts of Changi Airport being closed due to COVID restrictions.
On arrival in Phuket, PCR tests were conducted at the airport and guests were transferred to their hotel to await the results. In accordance with the Phuket Sandbox rules, guests must stay in the same SHA+ accommodation for the first 7 nights and therefore, guests stayed at Katathani Beach Resort for the full duration of the fam. Once negative results were received, guests could travel freely around Phuket island meaning the fun could begin!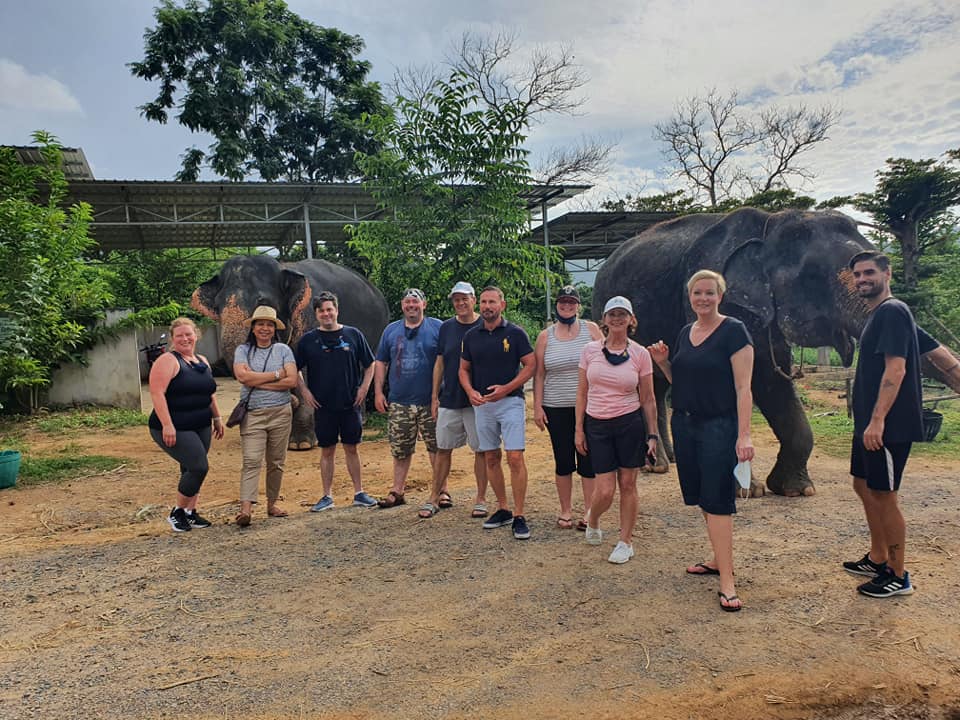 All activities and transfers were operated by Diethelm Travel and first on the agenda was a visit to Phuket Elephant Sanctuary, an ethical sanctuary for sick, old or mistreated elephants.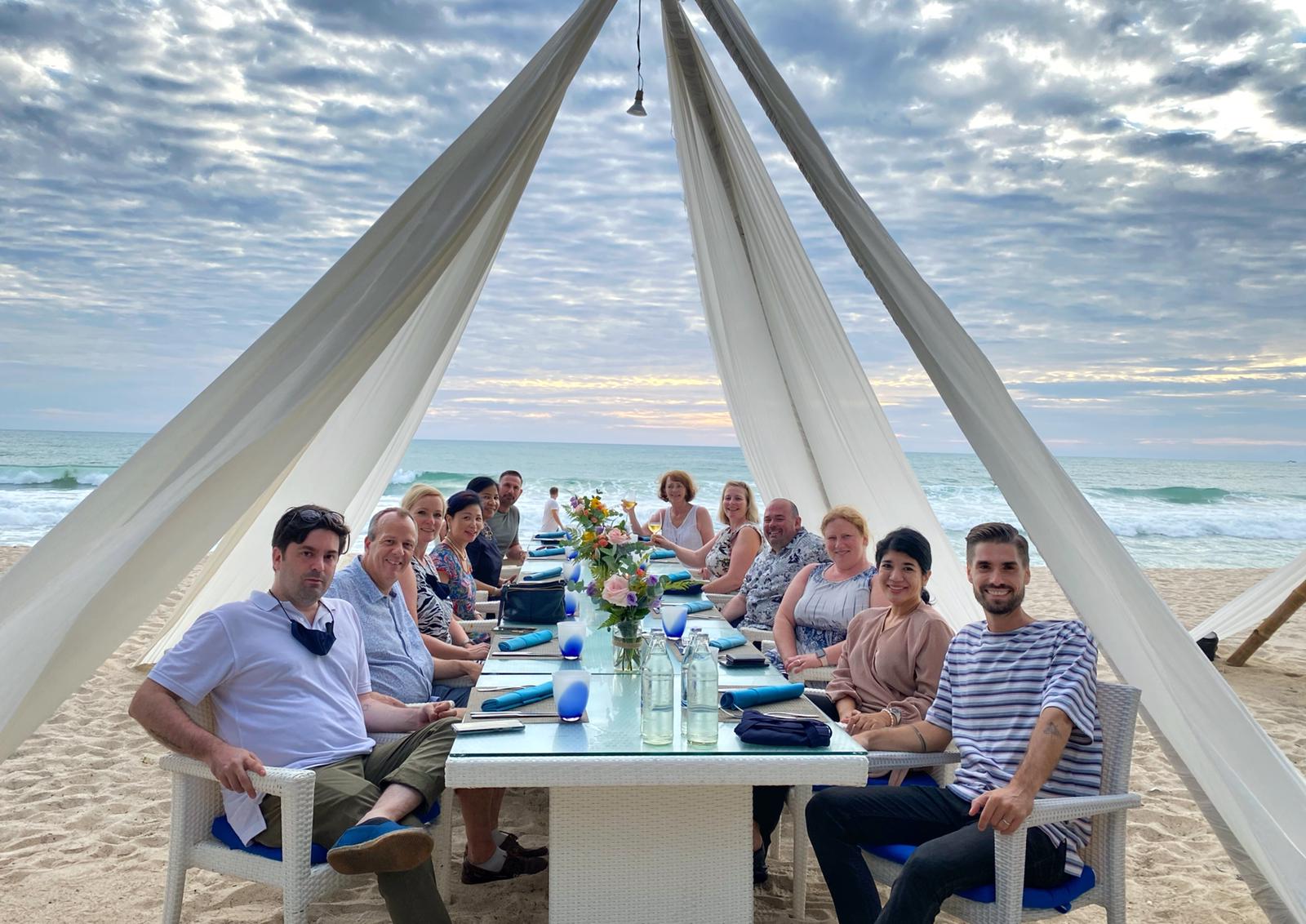 After a full day tour, the group transferred to Dusit Thani Laguna Phuket for a cookery course followed by a beachfront dinner to enjoy their culinary creations.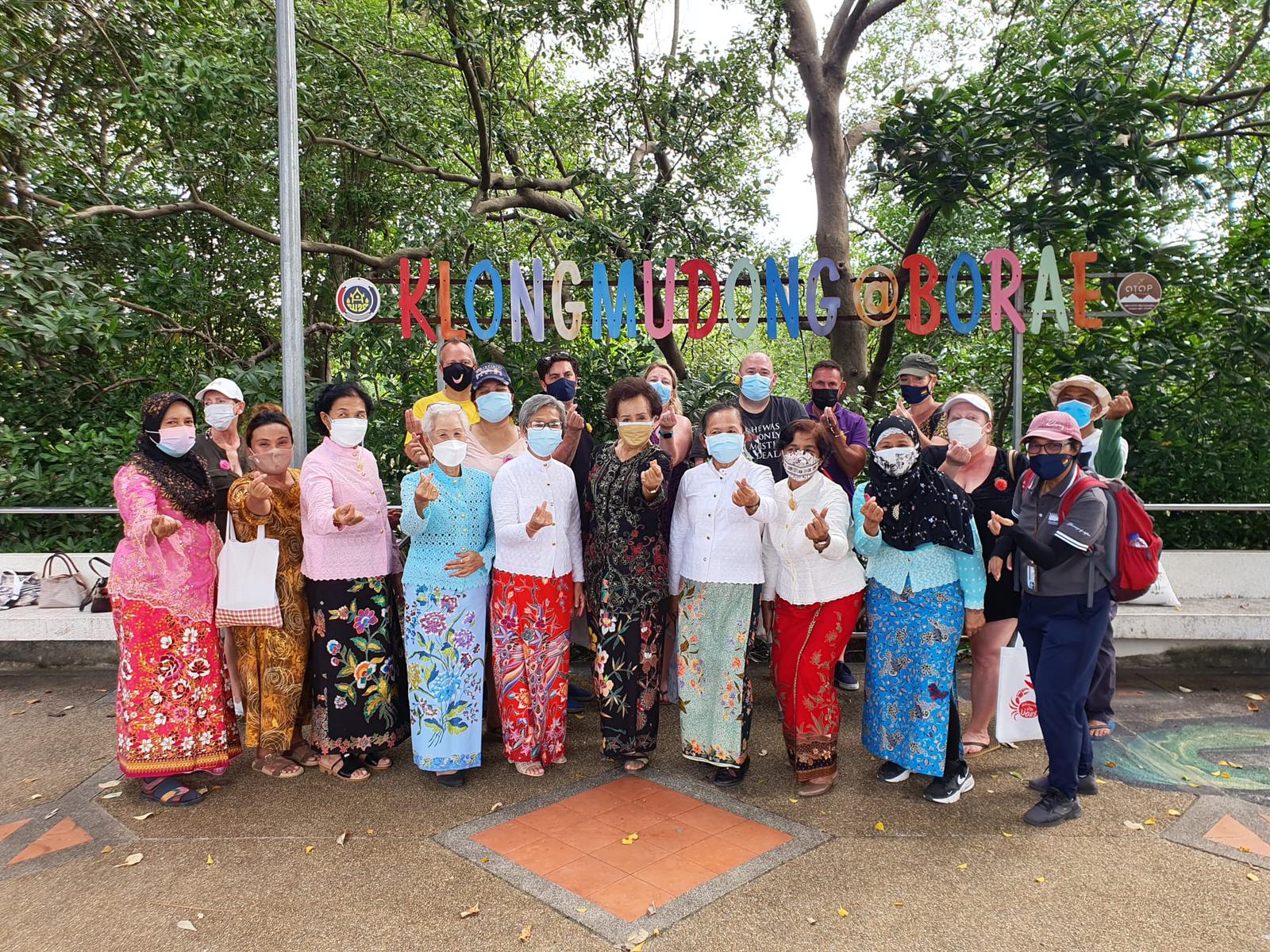 Day 3 was all about spa and wellness at Thanyapura. Each guest was treated to a signature massage, a yoga class and a 'brain gym' session with their on-site wellness specialists. The next day, guests took a longtail boat to Bor Rae Village, a small Muslim community specialising in handicrafts, where the residents demonstrated how to make tie dye handkerchiefs.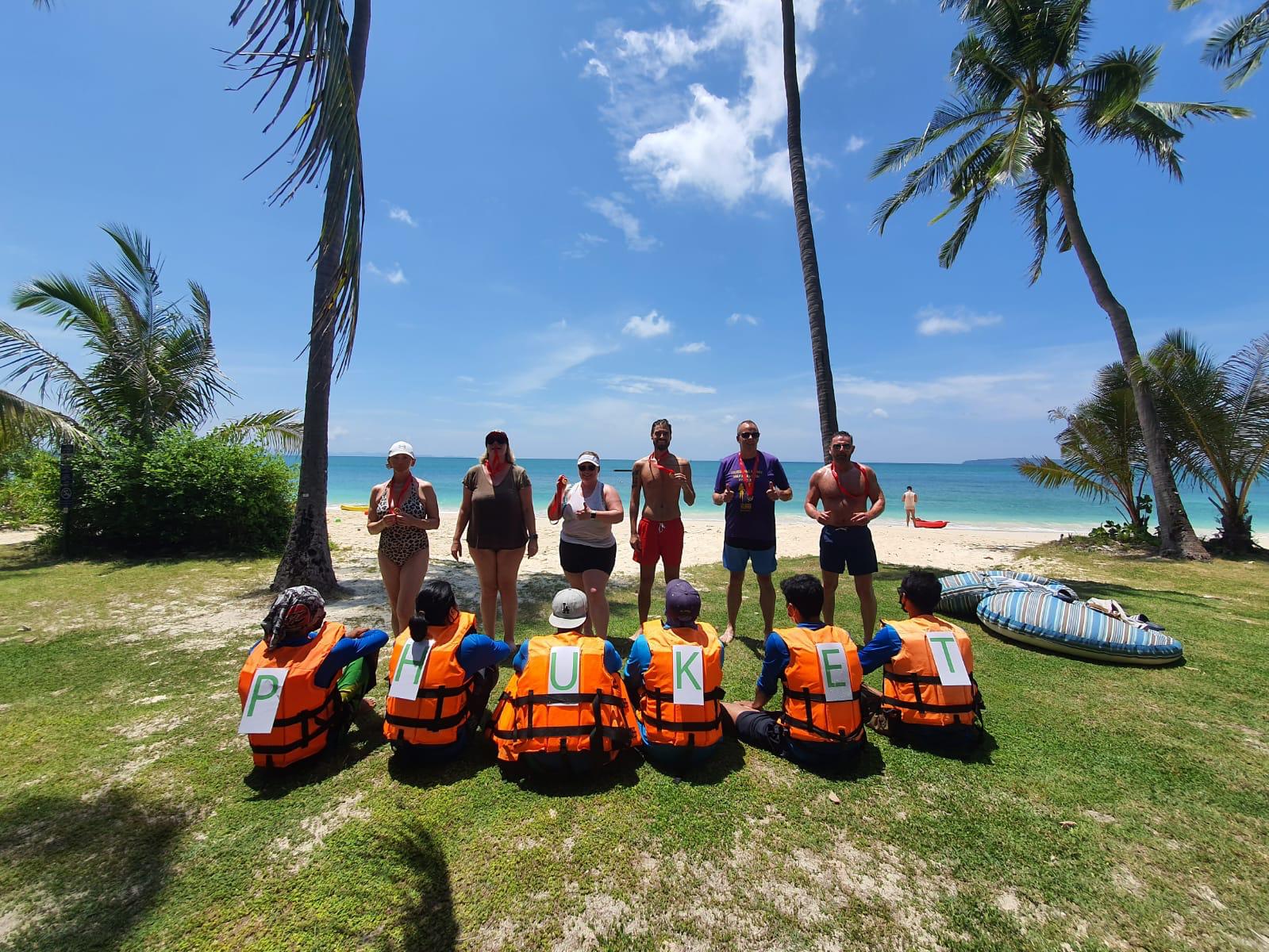 Heading to the south east of the island, Cape Panwa hosted the group for a fun-filled day of canoeing, Thai massage, traditional music performances and a special dinner at their upper-floor restaurant, Top of the Reef. Last but not least, a trip to Phuket wouldn't be complete without a visit to the Old Town and the famous Big Buddha, followed by a farewell dinner at a local restaurant.
When asked to provide feedback, all attendees provided the highest possible rating for their overall experience of the trip. One attendee said: "I have confidently encouraged my fellow travel agents and customers to feel confident to travel to the Sandbox which I would not have been able to do had I not experienced this myself. The company, the experiences and the place brought me so much joy after a hard year! In fact the tears flowed freely a few times at the realisation that I was once more travelling and experiencing the joy that comes with it and for that I will be forever grateful!"
If you have any questions about the Phuket Sandbox model or if you would like some more information about travel restrictions in other parts of Thailand, please email betsie@tourismthailand.co.uk